January 17, 2012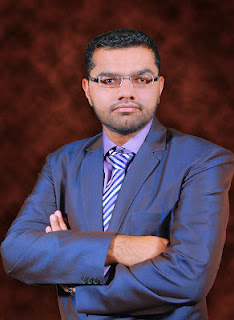 Memon Investments, a leading Dubai-based property developer and part of the international business conglomerate, Shaikhani Group, has revealed impressive growth for 2011, leading to a more stable flow of development for projects in 2012. Aiming to maintain its growth streak, the company will be concentrating on completing all of its projects and delivery to owners in 2012 onwards. Memon Investments UAE portfolio comprises of prestigious residential projects including 'Champions Towers I, II, III, and IV' and 'Frankfurt Sports Tower I' in Dubai Sports City; 'Gardenia I & II' in Jumeirah Village, and its inaugural commercial venture -'Cambridge Business Centre' in Dubai Silicon Oasis, all of which embody the developer's trademark top-notch quality and uniqueness.

According to Memon senior officials, the company remains upbeat that 2012 will see continued growth for the country's real estate segment. Officials have shared that investors who lost confidence during the recent economic downturn have now regained footing and have become active again in the market. Another reason for the vibrant market is the influx of new projects across the Middle East region, thereby inspiring in growth for the UAE in particular. Reflecting the company's confidence in completing all of their projects for 2012, Memon Investments has shared that Champions Tower I (CTI), the first of the four Champions Towers, will be delivered to its customers in the first quarter of 2012.

"2011 was a very exciting year for Memon Investments as we were able to develop stability and a clearer focus towards completing all our projects," said Ahmed Shaikhani, Managing Director, Memon Investments. "Last year sparked a renewed vibrancy for the real estate segment, upping the levels of investor confidence and prompting the resumption of stalled projects and the launch of newer ones. As the New Year rolls in, we are now looking to consolidate our leadership by paying strong focus on the completion of our projects and their eventual turn over to the owners. This move reflects our continued commitment to provide the UAE with world-class property development projects that meet the demands of our intended target markets."

2011 also proved to be a banner year for the company in terms of awards and recognitions received. In fact, Memon Investments won three awards during last year's edition of the 'Arabian Property Awards,' one of the world's most prestigious real estate competitions. The company received '5 Star Awards' for Champions Tower III, Cambridge Business Centre Commercial Offices and Cambridge Business Centre Retail Shops. The awards demonstrate Memon Investments continued commitment towards creating world class development projects and move to redefine the UAE's real estate sector.

"Memon Investments understands the importance of development in a global city like Dubai. Rest assured we are determined to complete the developments of all our projects and also provide key facilities management services to our valued customers," concluded Shaikhani.